Foils as Sparkly as the Universe
Using both red and gold shiny foil, we've captured the mesmerizing sparkle of space to create a high-quality print that looks out of this world.
Information Made Beautiful
For a striking and informative display of the universe's complexity, the Cosmic Web Poster was carefully researched and lovingly illustrated. Hang this special print wherever it can amaze and inspire you.
MADE WITH LOVE. PRODUCED WITH CARE.
To brighten up your life and spark your curiosity.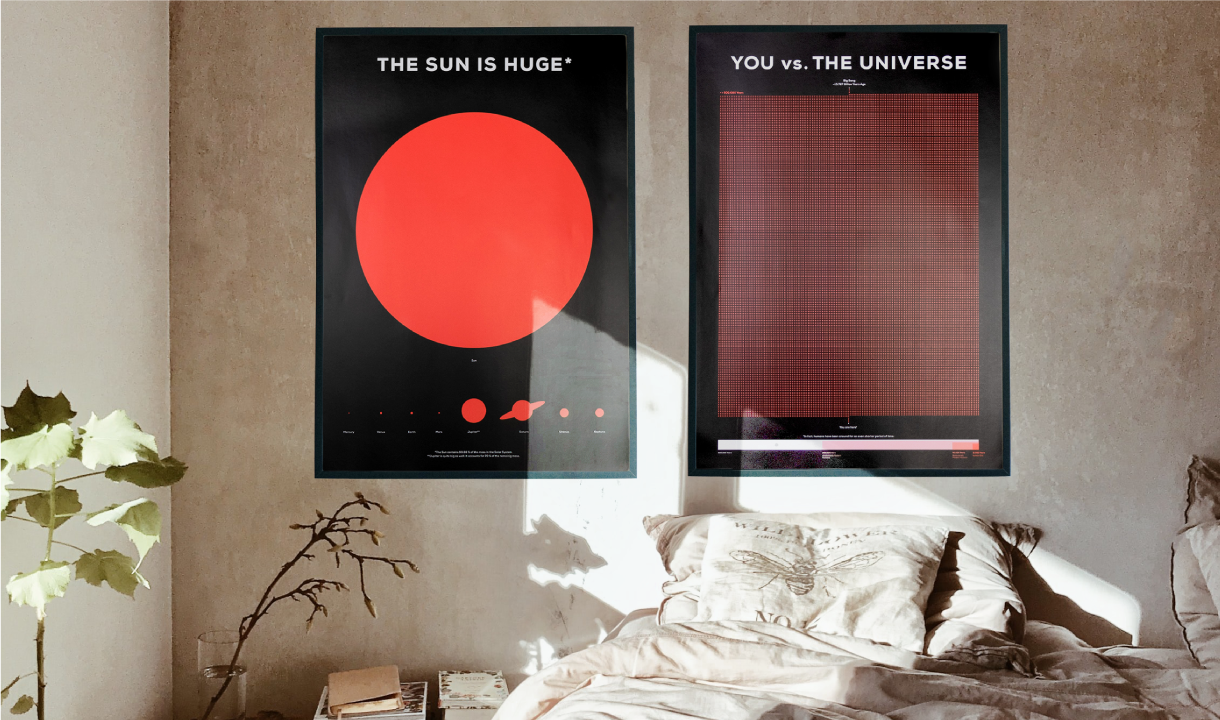 Be the first to know about new products, special releases, and much more!