The Explorer Notebook Series
If you love learning about the world as much as we do, then you're going to adore these journals! Throughout its pages, you'll come across carefully illustrated infographics that will inspire and delight you.
A Place for Brilli-ant Ideas
This notebook pays homage to ants: one of the planet's most fascinating social creatures. You'll discover diverse ant species, learn about their complex colonies, and much more.
Smooth Paper for Smooth Notes
Top-quality paper ensures a smooth writing and drawing experience. This sturdy notebook can handle on-the-go sketching or journaling with markers and stickers.
Your Notebook, Your Rules
Enjoy uniquely ruled pages such as dotted, lined, graph, and blank. Whether you want to journal, write, or sketch – you have the flexibility!
MADE WITH LOVE. PRODUCED WITH CARE.
To brighten up your life and spark your curiosity.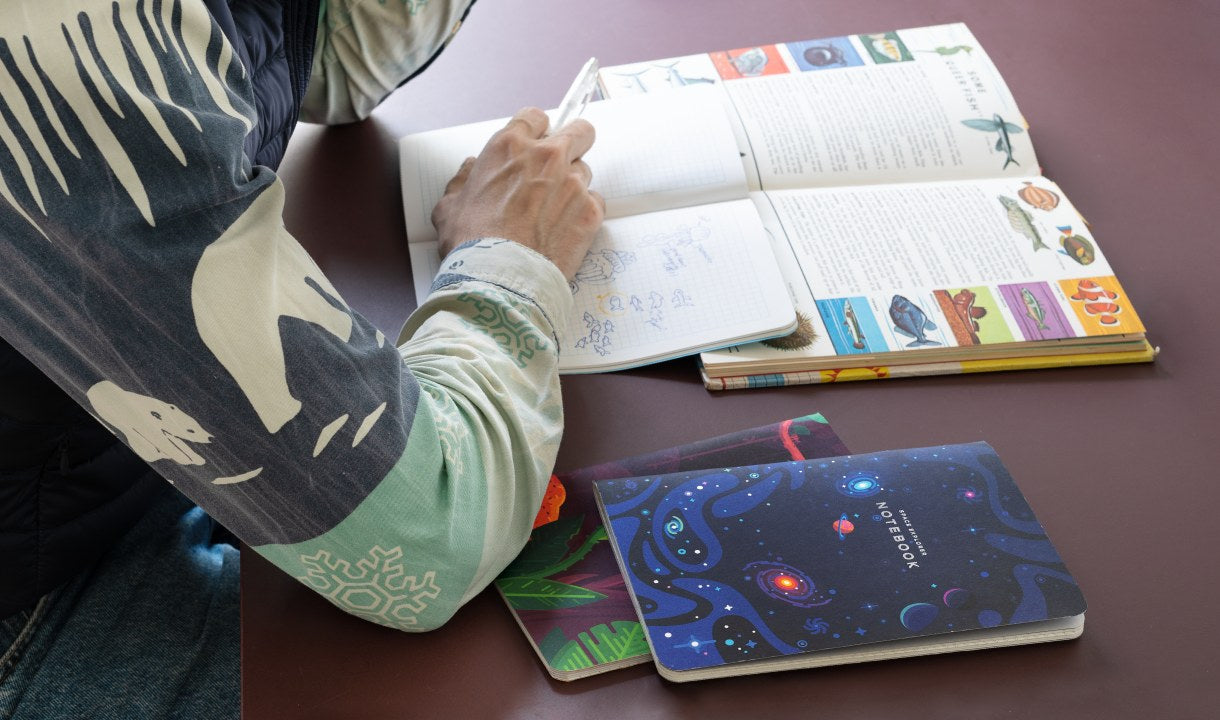 Be the first to know about new products, special releases, and much more!