Holiday Shipping
We strongly recommend you order before these dates to ensure your package will arrive in time for the holidays.
Domestic US Orders: December 8th
International Orders: November 17th
Note: Orders placed after these dates may still arrive in time but we can not guarantee that they will. For last minute holiday orders, please use our Expedited Shipping options shown during checkout.
Worldwide Shipping
We ship worldwide to most countries! Please note that your address needs to be written in English characters. Our system cannot print shipping labels with accented characters or non-English characters.
For a full list of countries we are unable to ship to, please click here.
International Shipments and Tracking
International orders generally take around 6 weeks to arrive with occasional delays of an additional week or two. Usually, this is due to delays in customs clearance. If your shipment includes tracking, we would encourage you to check it from time to time. Sometimes, further action is required by your local customs office and being proactive helps!
Tracking numbers are included for orders headed to most countries, with a few exceptions. You can reach out to us at kurzgesagt@dftba.com with questions about shipments and tracking options for your specific region.  
Some countries charge extra taxes and handling fees when importing goods.

Domestic Shipments and Tracking
If you live in the United States, shipping generally takes 7 – 10 business days, depending on the shipping method you selected. Please note that shipments to US territories and APOs can take an additional week or two.
All orders shipped to a US address will receive a tracking number. This can be found in your shipping confirmation email which we will send when your order leaves our warehouse. Please allow a day or two from when your order ships to begin seeing updates.
Poster Shipping
If you order posters with non-poster items together, your order will be shipped in two separate packages: one for the posters and one for the other items. You will receive (if available) 2 separate tracking numbers via email after your order is prepared.
Shipments Containing Pre-Ordered Items
We are unable to ship partial orders at this time. Any orders containing a pre-ordered item will not ship until the pre-ordered item is released. You can refer to the product page in the shop for any pre-ordered item to see its estimated ship date.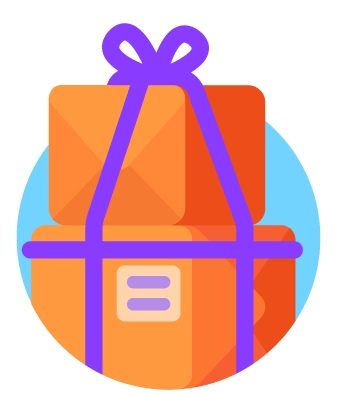 Shipping Costs
Shipping costs are based on weight and will be calculated at checkout once you enter your shipping address. You may be charged taxes upon import of your items if you live outside of the USA. Please be aware of your country's import tax policies.