Our Refund & Return Policy
In most cases, we are able to offer a refund or replace items up to 3 months after the order date. The item(s) must be clean, unwashed, and in its original packaging, if applicable.

Please note that shipping fees are non-refundable.

We are unable to process direct exchanges of merchandise. For some orders, we can accept a return for a refund. You are free to reorder the item in the size/color/cut that you prefer. If you would like to return an item for a refund please send us an email at (kurzgesagt@dftba.com).
Damaged Item
Send us an email (kurzgesagt@dftba.com) and describe the kind of damage that the item has incurred. Pictures are appreciated but not mandatory.
Once we receive your email, we will set up a replacement order as soon as possible. Replacement orders usually ship within 3 – 5 business days.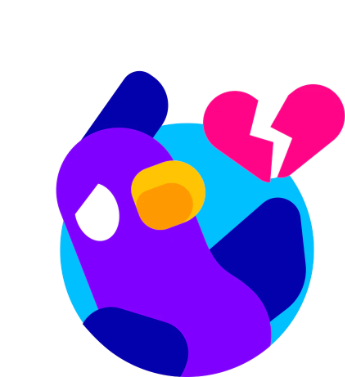 Missing Order
If you are shipping within the US, please allow 2 – 4 weeks for your order to arrive. If you are shipping outside of the US, please allow up to 6 weeks for your order to arrive. Get in touch with us at kurzgesagt@dftba.com if your order has still not arrived after that time.

We can reship most lost orders but we will first ask you to verify your address so we know there were no issues that might have caused the package to be returned or misdelivered. Send us an email at kurzgesagt@dftba.com and please include your order number.

If the address needs to be amended in any way, we will need to collect a secondary shipping fee.