The Minimal Collection
Our minimalistic posters feature mindblowing perspectives of the Universe in a simple yet stylish way. Build up your collection with these prints that look great together!
Vivid Neon Colors
Printed with the highest quality neon colors and pure black inks, this poster becomes the star of any wall you hang it on.
Gain a New Perspective
The human era has a lengthy existence, but it's nothing compared to the age of the Universe. This unique poster sets humanity's age into a wider perspective.
MADE WITH LOVE. PRODUCED WITH CARE.
To brighten up your life and spark your curiosity.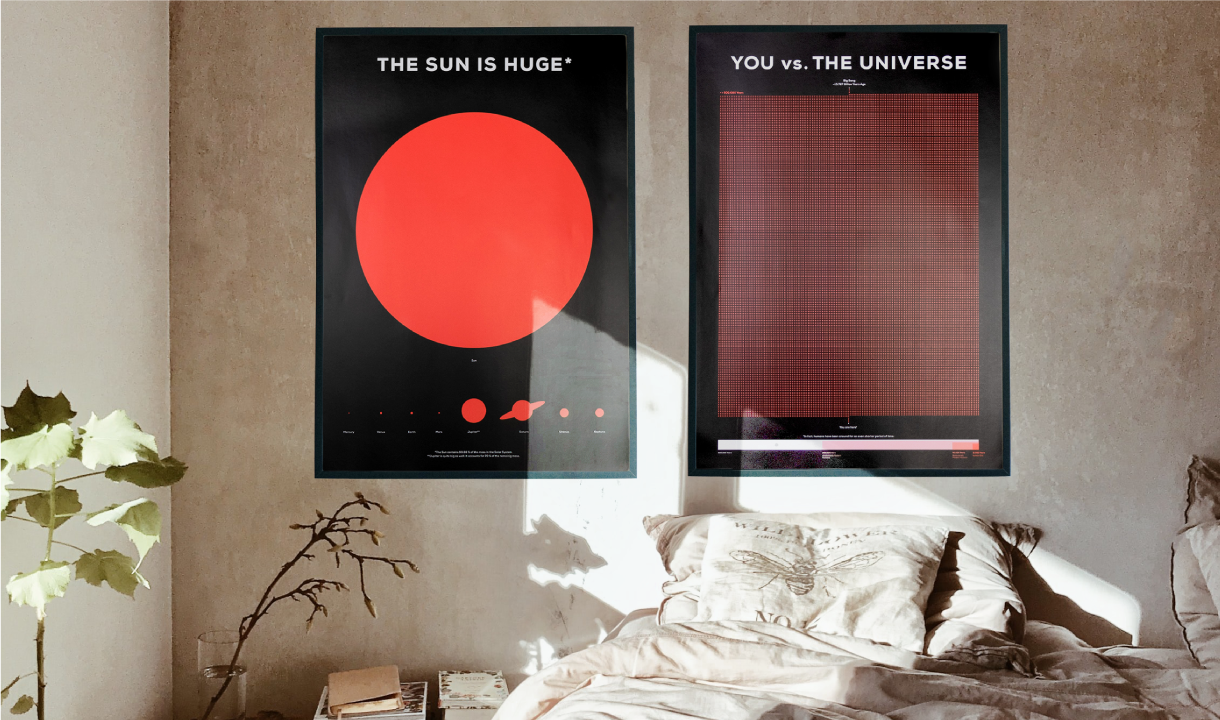 Be the first to know about new products, special releases, and much more!