Tranquil Scenes for Peaceful Dreams
Feel relaxed by the soothing scene of your cozy tent surrounded by nature and a glowing night sky. Which constellations can you see tonight?
It Glows in The Dark!
This poster will look fabulous in every light – and the dark! Expose it to a light source and enjoy a soft glowing artwork at night.
MADE WITH LOVE. PRODUCED WITH CARE.
To brighten up your life and spark your curiosity.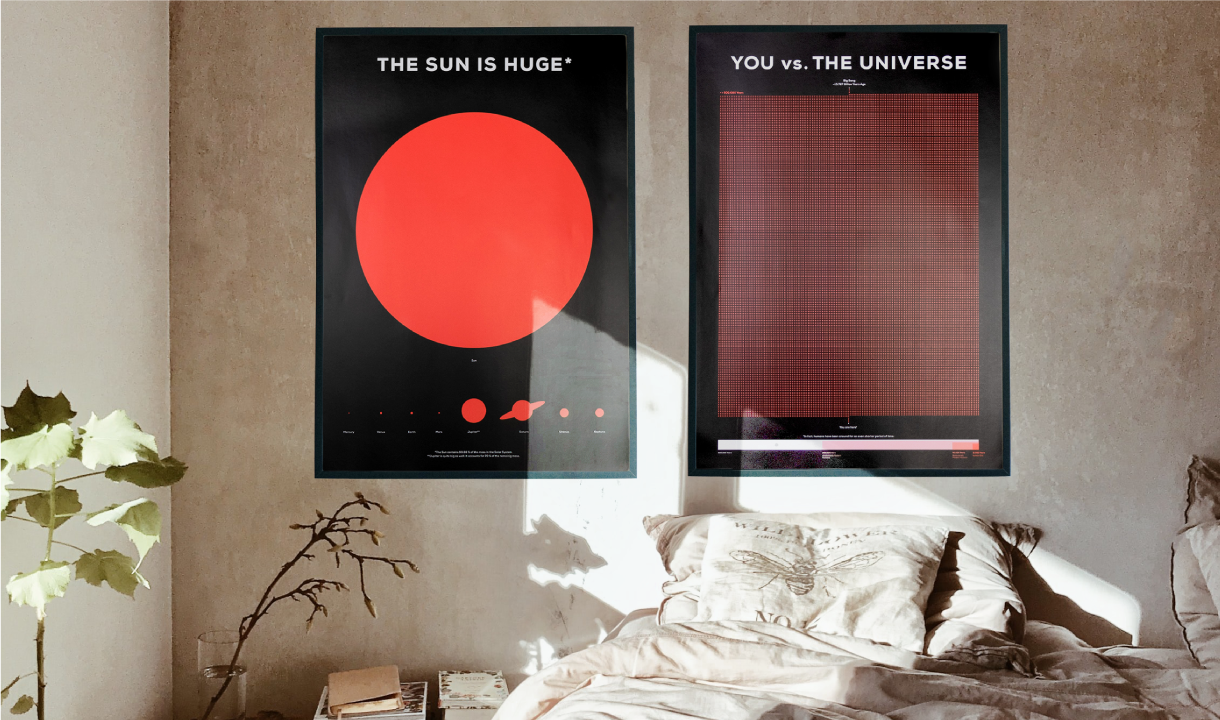 Be the first to know about new products, special releases, and much more!