Cuddle-Sized Companion
Take a look in the eyes of this fierce monster, responsible for countless deaths. Well, now you can finally cuddle it! And it's soooo soft.
Super Soft
Our plushies are made with an ultra-soft fleece and squishy insides. The woven label is soft and subtle, and shows this is 100% authentic kurzgesagt.
The Whole Story
To learn more about this curious-looking yet deadly entity that kills trillions of bacteria each day, watch our video "The Deadliest Being on Earth – The Bacteriophage".
MADE WITH LOVE. PRODUCED WITH CARE.
To brighten up your life and spark your curiosity.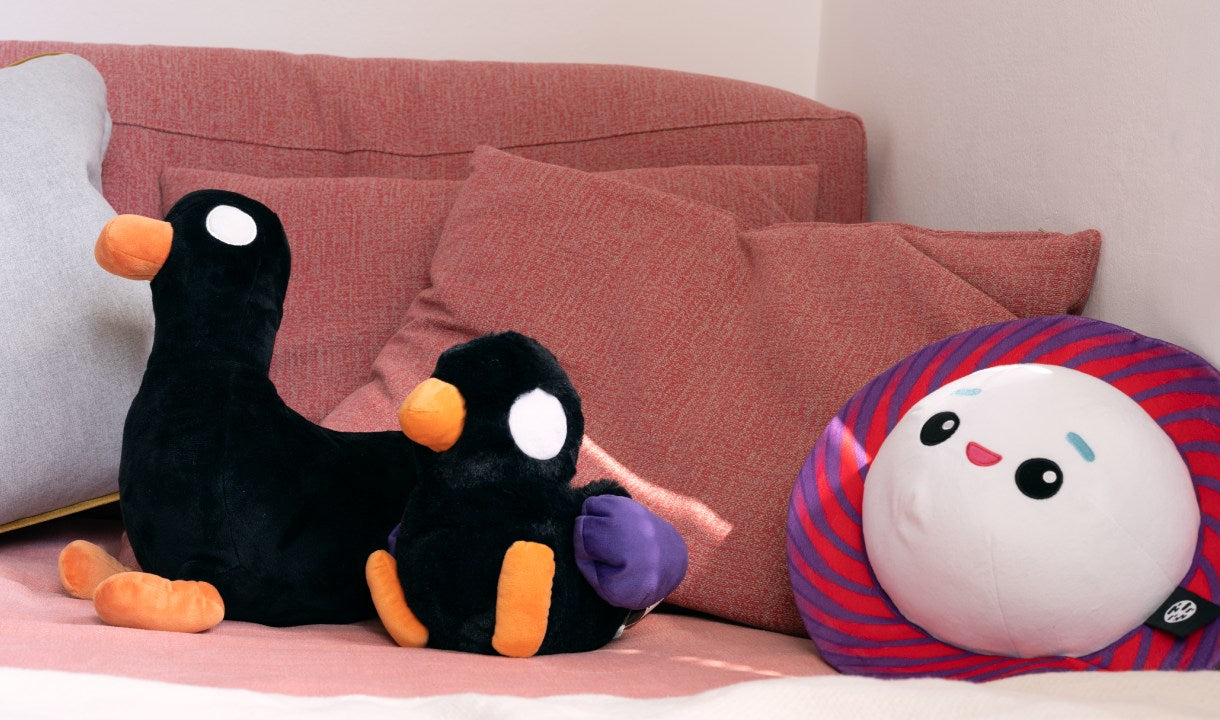 Be the first to know about new products, special releases, and much more!